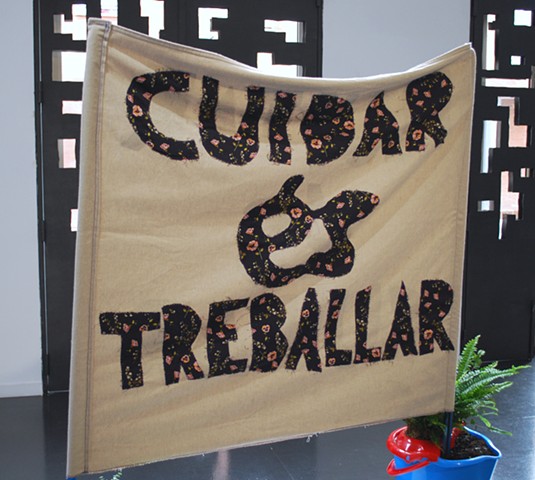 I Care Because I Care

Sing used during the 8th of March demonstration in 2018 in Terrassa, Barcelona.

Text on the sing says: To care is to work.


Fabrics aplied over linen and cotton cloth, broomsticks, buckets, dirt and live plants.
43in x 40in (size of textile part)
2018
Cuido por que me importa, 2018
Telas aplicadas sobre tela de lino y algodón, palos de escoba, cubos, tierra i plantas vivas.
1,10m x 1,04m (medidas de la parte textil)
Pancarta utilizada en la manifestación del 8 de marzo del 2018 en Terrassa, Barcelona.