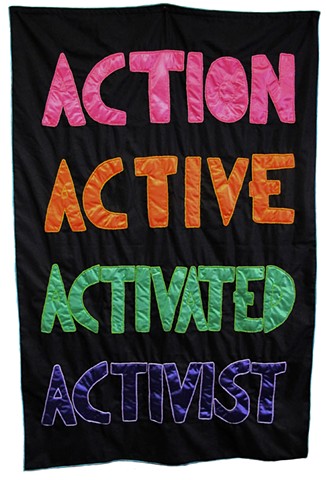 Motherhood: gestation and birthing, care labor, ecology and feminism. A self-portrait.
Machine-sewn fabrics and cotton thread hand stitched embroidery.
59in W x 78 3/4in H
2016
Maternidad: gestación y parto, trabajos de cuidados, ecología y feminismo. Un autorretrato,2016.
Telas cosidas a máquina e hilo de algodón bordado a mano, 1,5m x 2m.