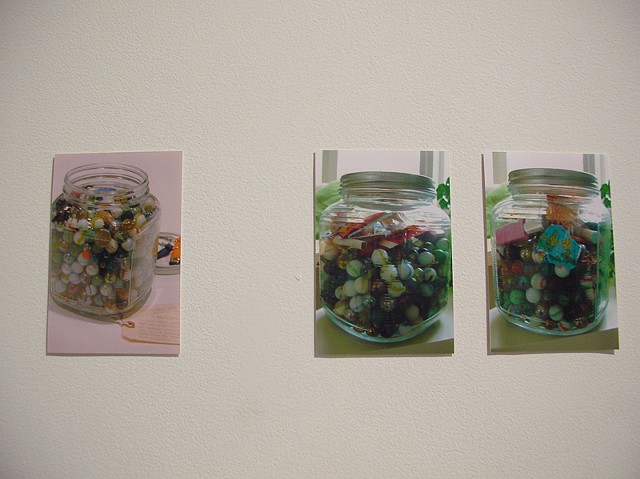 Marvelous Marbles II

marbles and glass jars
(images from version I, created and exhibited in 2003)
2005
Instructions for the viewer: "Take a marble if you have ever played or still play with them. Please, leave something to replace the marble you are taking. Thank you."
canicas y botes de cristal
(imagenes de la versión I, creada y expuesta en el 2003)
Instrucciones para el espectador/a: "Coge una canica si has jugado alguna vez o aún juegas con ellas. Por favor deja algo para remplazar la canica que te llevas. Gracias".